It's the most wonderful time of the year and so it's time to think of the most wonderful gifts of all! Here is a selection of things that I think would be perfect for the special ladies in your life. I would absolutely love any one of these as a gift and I'm sure the gorgeous gal receiving this pressie will love whatever you choose!
1. Adidas Trefoil Crew Sweat – €68 in Topshop
This jumper is so cosy and is made from the softest material. Once I get my hands on it I don't think I'll ever take it off!
2. Lush Love Lettuce Face Mask – approx €8
This has to be kept in the fridge as they are made fresh and they do expire so buy as close to Christmas as possible!!
This is my favourite lush face mask as the scent is just so luxurious and relaxing. This is perfect for the girl who just loves to feel pampered.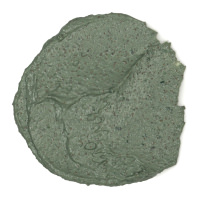 3. Aveda Damage Remedy Intensive Treatment – €39 (available in Brown Thomas, Debenhams and Arnotts).
I use this on my hair once a week and absolutely love it. Not only does it leave my hair feeling silky soft but it also smells amazing!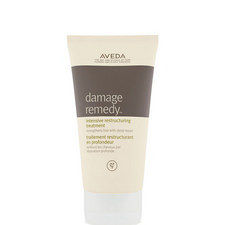 4. Zara Soft Wide Striped Scarf – €22.95
I saw this on the Zara website and thought it had to go on my Wishlist. Then when I saw it in person it looked so cosy and beautiful that I just had to buy it. I had to forfeit it until Christmas time but I can't wait to get my hands on it!
5. Burberry 'My Burberry' Eau de Parfum – €54/€78/€108 depending on size
Everything about this perfume is classic Burberry. The lid is made from the same material as the buttons on the original Burberry Trench coat and the bow is made from the same material as the Trench itself. This may mean nothing to you fellas but that seems pretty special for me. This is the perfume I wear and, having found it, I don't think I will ever change it again. It's simply perfection.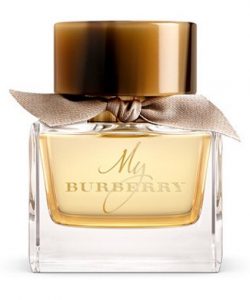 6. Ralph Lauren Plaid Pyjama Set – €119
We spend on average 33% of our lives asleep, so why not cuddle up in these beautiful and cosy Ralph Lauren PJs?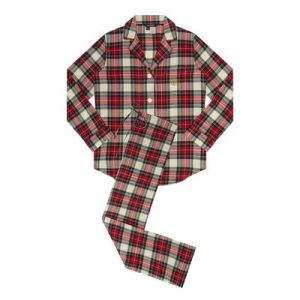 7. Kate Spade Martini Metro Watch – €199
This watch is perfect for the most stylish ladies in your life. It's sleek and classic with a fun, girly touch!
8. UGG Scuffette II Slippers – €90
These slippers are so comfortable and warm and unlike other slippers they have great support so they don't hurt your feet.
9. Birchbox subscription – 3 months £30 / 6 months £60 / 12 months £100
For the beauty product lovers in your life. This icky lady will receive a box full of products adapted to her personal preferences every month! Choose from a 3 month, 6 month or 12 month subscription.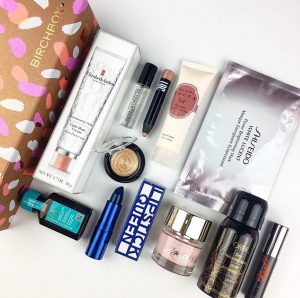 10. Liz Earle Daily Essentials Light Eyebright – €61.75 in Arnotts
This is hands down my favourite skin care range. It's perfect for sensitive skin and is beautifully luxurious. It makes taking off makeup a pleasure!
11. Adidas Response Long Tights – Black – €54.95
Because we can never have too much gym gear!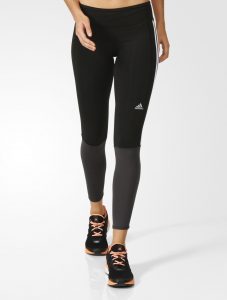 12. Adidas Gazelle Shoes in grey – €99.95
These are one of my favourite shoes. They go with almost everything and are so comfortable. I already have them in black and will be getting these grey ones as soon as I can get my hands on them!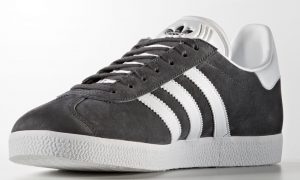 13. KitSound Outrun Wireless Bluetooth Headphones – €69.99 from Currys
I use these Bluetooth headphones in the gym and they are so convenient. Nothing is more annoying than having a loose wire around you as you're trying to train so if you know a girl that loves the gym, these would be the perfect gift for her. She can just pop them on, connect them to her phone and focus on her workout without having to untangle any wires!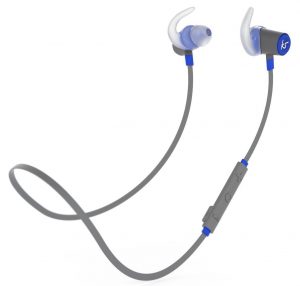 14. Zara Line Duffle Coat – €139
I bought this coat a few weeks ago and have received so many compliments on it. It's warm and cosy and stylish!
15. Kate Spade New York Square Stud Earrngs – €40 in Brown Thomas
Because we all need a little sparkle in our lives!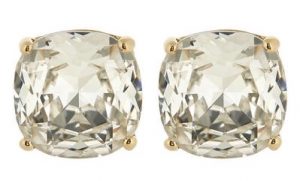 16. River Island Beige Contrast Panel Slouch Handbag – €43
This is the perfect everyday handbag and it's big enough to carry all our essentials (which is a lot!)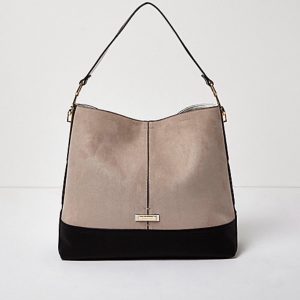 17. Ted Baker RADA Rivoli Crystal Ring – €35
This ring is so beautiful and unusual so it's perfect for the unique lady in your life!
18. Forever 21 Scuba Knit Makeup Bag – €8
We all need a gorge makeup bag and this one is a great size and can be wiped clean (which is a great feature as it most certainly will be covered in eye liner and lipstick!)
19. Nike Graphic Duffel Bag – €35 JD Sports
Perfect gym bag and weekend getaway bag. Stylish and easy to carry with two short straps and a long shoulder strap.
20. UGG McKay Boots – €180
These have the coziness of UGGs but with a proper shoe base which makes them much more practical for every day while also being stylish!